Follow Us On:
Network design
Correctly designed network infrastructure can increase performance of all network devices, provide higher security and reliability resulting in overall productivity increase of your business.
When designing a network infrastructure for your business we will consider the following:
Example corporate network infrastructure plan: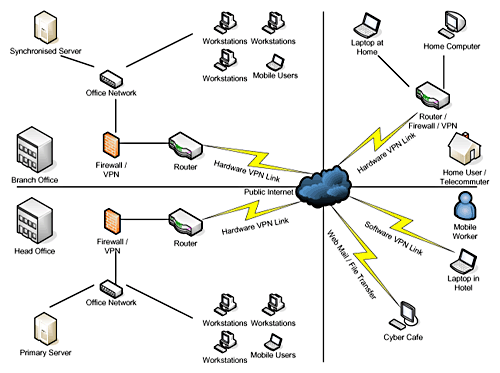 Based on the requirements gathered, we'll recommend you the network plan which best suites your needs. Whether it will be simple ad-hoc network interconnecting you PCs or multi-site, multi-server system with complex security polices.