314-596-8750 or email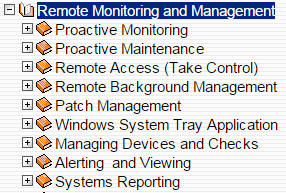 Proactive Monitoring
24x7 and Daily Safety Checks available for the Windows Advanced Monitoring Agent when installed in server or workstation mode as well as the Active Directory Users Report

Proactive Maintenance


Remote Access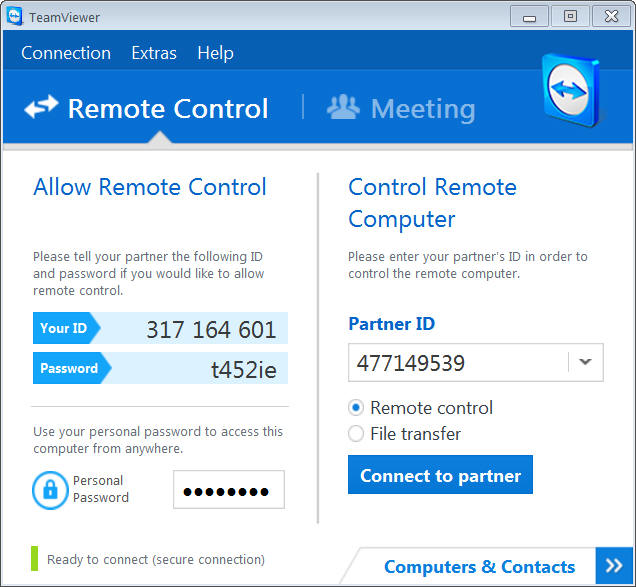 Patch Management
Vulnerabilities remain amongst the most disruptive and damaging types of problem experienced in real-world networks, causing lost time and potentially security breaches to customers. This in turn can soak up large amounts of time remediating the problems and cleaning up the systems. The variety and number of threats continues to increase and it is impractical to manage them without effective tools to automate the process. Ensuring that your networks have all of the relevant patches applied for the products of all of the key software vendors is one of the most effective pro-active steps you can take towards ensuring the minimum level of disruption. However, doing this separately across all the computers for which you are responsible is a tedious and time-consuming task.
Systems Reporting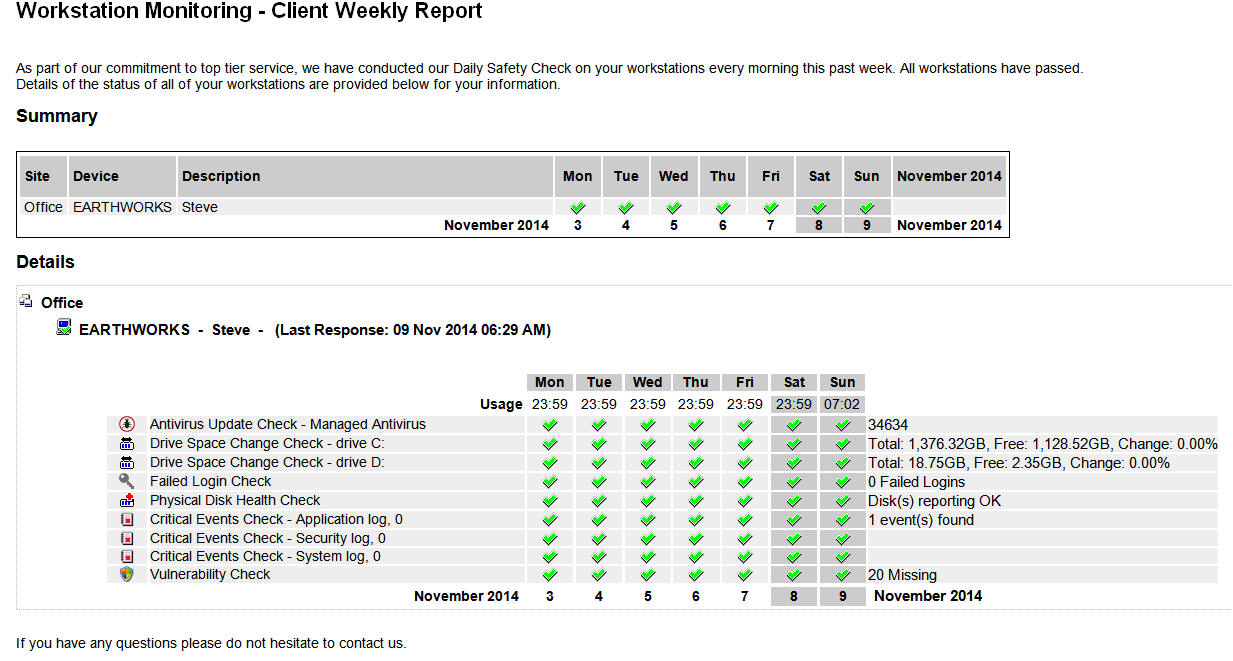 Click Here with any questions and we will contact you immediately.
Linux Server Monitoring
Linux servers often run the most critical applications. Proactive monitoring will lead to increased uptime and faster fault resolution. The Linux Monitoring Agent adds monitoring, alerting and reporting on the status of the Linux servers to the Dashboard.

OSX Workstation Monitoring
Proactive monitoring and alerting of OSX workstations will lead to increased uptime and faster fault resolution with the following checks currently available:

Managed Maintenance Services/Solutions - MAKING IT WORK!