more secure than traditional AV Products!


INTEK.net - Managed Services: MW - MB - MAV - MC - CIO - PDR - MS Call us at 314-596-8750
What exactly is managed antivirus?
By now, most people are familiar with the term 'antivirus'. They know that the majority of solutions are a monthly or yearly subscription that they pay for. By subscribing, the company that created the program will update virus databases, allowing scanners to identify viruses during a computer scan. This type of antivirus software is often referred to as unmanaged, largely because the end-user has the ability to deny updates, turn off the scanner, or uninstall it.
A managed antivirus solution is provided by IT partners. These tech experts take care of installing the software on computers and other devices, and will then manage the solution. They will also ensure that scanners are up-to-date and scans are scheduled for a convenient time, thus protecting computers. The best way to think of these solutions is that they are specifically provided by a company to look after your computers and protect them from viruses.
Benefits of managed antivirus solutions
Companies that choose to integrate a managed antivirus solution generally see five main benefits.
All systems will have the same level of security - With a managed service, your IT partner will make sure to install software on all your systems. This means that there should be the same program installed on your systems, and that the antivirus will be updated to ensure that systems are protected from new security threats that come along.
It is easier to manage - Managing your antivirus solution can be a tough task, especially in larger companies where different solutions may need to be employed. By working with an IT partner, your antivirus solutions are managed by tech experts. This is a great solution for business owners who aren't too familiar with technology, or an overworked IT department.
The solutions can be low-cost - Most managed antivirus solutions are offered as a monthly package, where companies pay per user. For some companies, this solution is more affordable per user than a non-managed solution. This is especially true if you have a high number of users and need to purchase multiple licenses.
Management is continual - With unmanaged solutions, many users turn the antivirus protection off because it can slow their computer down or because they believe their usage habits are not compromising security. Managed antivirus solutions usually can't be uninstalled or turned off, meaning your systems are continually protected.
Your systems are truly protected - Regardless of how secure your systems are and the steps you take to ensure that malware doesn't get through, the chances are you will eventually be infected. When you are, it may be tricky to actually completely remove the virus. IT partners are trained in how to do this quickly and efficiently and can usually completely remove the virus, ensuring that your systems are truly secure.
If you are looking for a Managed AntiVirus solution, Managed Maintenace Service or Web Protection & Security contact us today.
We have a solution that will work with your business.

INTEK.net - Managed Services: MW - MB - MAV - MC - CIO - PDR - MS Call us at 314-596-8750
MORE INFO BELOW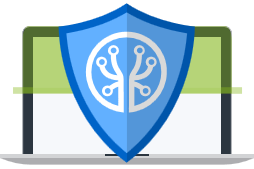 Use of managed mode helps to ensure that the antivirus protection is active and properly configured on the managed machines, that virus definitions on these machines are up to date, and allow virus definition updates to be applied automatically without user intervention. This is a huge advantage if a virus outbreak starts, as all managed machines can be updated easily after new defintions are released. In addition, the virus detection reporting features available in managed mode allow you and our staff to monitor the presence of viruses on managed machines.
How does it work?
When the Remote Managed Antivirus software is installed in managed mode, a management component (based on Intel's LANDesk remote management product) is also installed. This allows the desktop client to communicate with the management server. Most communication is client initiated, but configuration changes can be sent from the server to the client as well. If a machine is turned off, it will simply check in with the server when it is next booted up and will obtain any needed updates and configuration changes at that time.
What sort of access to my machine does it provide?
This arrangement will only allow You and the INTEK staff to manage the antivirus software itself, and to receive status messages from this software. It does not provide any other level of access to the client. When a virus is detected on a machine, this will be logged centrally and the local computing support provider, INTEK, will receive this informatiom. The file name of an infected file is included in these status messages, but no contents of files are made available by this system.
If my machine is managed, what do I still have to do?
INTEK
staff monitor the status of all managed antivirus clients, so as to ensure that virus defintions are not out of date and that the machine continues to stay in contact with the management server. If your machine is operating in managed mode, you should still plan to occasionally check to ensure that your definitions are current and that the antivirus software is loaded and operational. To check status, look for the blue shield icon in the system tray on the bottom right of the screen. Ensure that it does not have a red slash mark through it, If it does, then the Managed Antivirus software is not active. Double click on the icon to open. Check the data of the Virus Definition File. It should be no older than a week or so. Contact your LSP if you see any problems.
You should also plan to contact INTEK as soon as possible if you receive any error messages from the managed antivirus or any notifications that a virus was detected but not cleaned.
Since even the most current virus definitions can't protect against a brand new virus, you should also plan to continue to be very careful not to expose yourself to any viruses. For example, don't open any attachments you receive in e-mail unless you know the sender AND know that they were going to send you the attachment (since some viruses spread by sending mail to all addresses in a user's address book).
INTEK.net - Managed Services: MW - MB - MAV - MC - CIO - PDR - MS


Enforce Internet-Use Policy... and prevent Legal Liability!
Business or Home - Click Here
Schedule Internet Use at work and Home!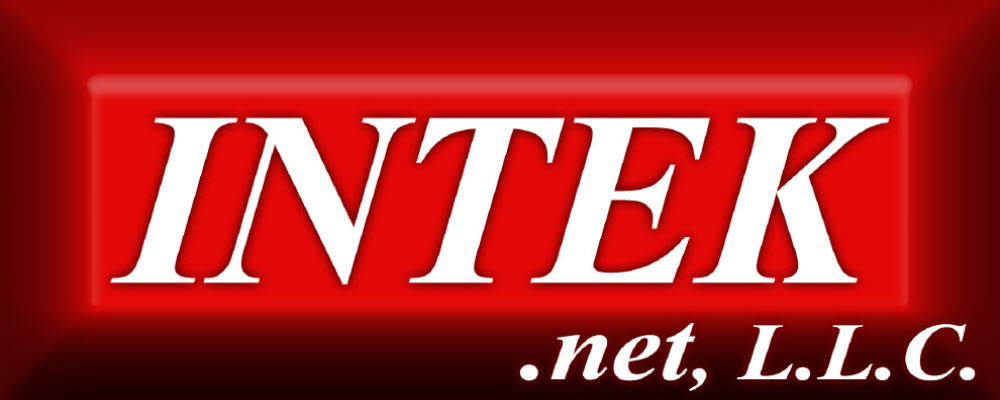 © Copyright 2015 Intek.net, L.L.C.